Video calling through Healthdirect to ease Australia's health system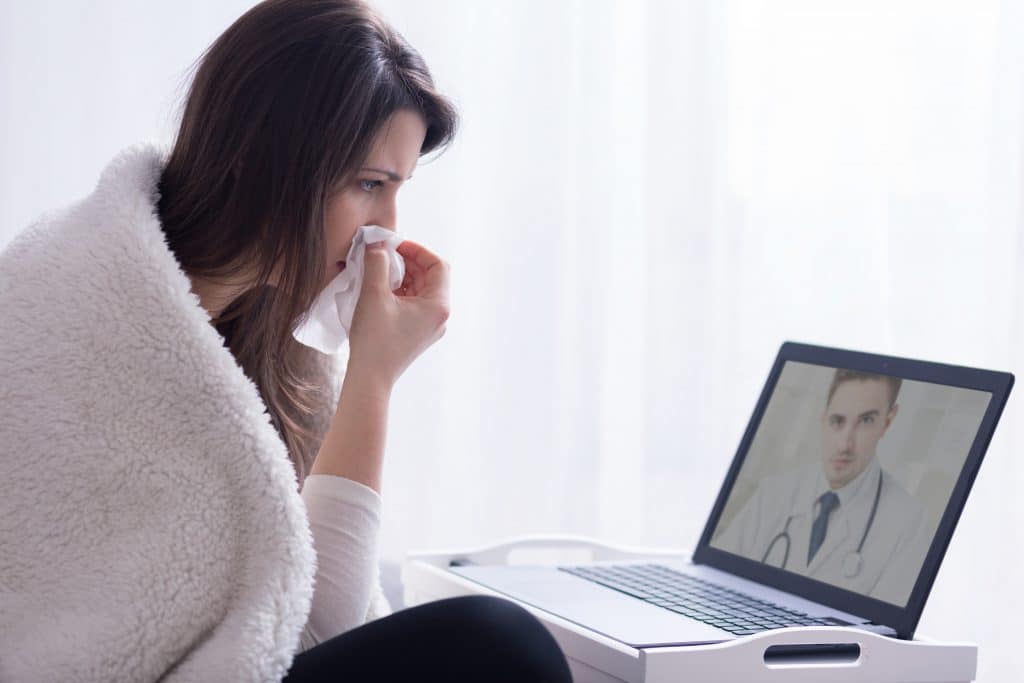 Healthdirect Australia have created a safe way for Australians to access healthcare during the movement restriction placed by the Australian Government on 22nd March 2020 . The current pandemic makes visits to medical clinics, health centres, and hospitals difficult. With this in mind, an online healthcare consultancy eases the pressure off citizens practising social distancing.
Healthdirect Australia, an arm of government, was created in 2006 in agreement with the Council of Australian Government to improve public access to free health information. This government-funded service provides 24 hours / 7 days a week helpline and digital access for health advice and information.
Healthdirect Australia video call
In a bid to provide better and accessible healthcare services, Video Call was created by Healthdirect Australia for easier and direct consultation between healthcare providers and their customers.
As of 1st September 2019, some service providers and their online clinics, medical centres and GP practices across Australia, have moved to the new Healthdirect Australia video call delivery platform.
It can be expensive and tiring to visit a medical facility, especially if you live in a remote area. Healthdirect Video Call makes travel optional for patients, where a healthcare professional can be hours away.
Healthdirect Video Call does not alter the relationship between the doctor and the patient but allows it to take place in the same way if it were a physical interaction. Patients can access a healthcare provider online with the assurance that it is taking place in a safe environment.
Healthdirect Video Call is a secure choice that provides a trusted video session between healthcare professionals and customers.
According to Healthdirect Australia, this form of online healthcare consultation has a few key features:
it is designed in line with clinicians' needs
it is purpose-built for health settings, integrating with healthcare workflows
supports workflows that are familiar both to customers and healthcare providers
secure, using high-quality encrypted video technology available in modern web browsers
private, providing health-grade privacy, security, and data sovereignty
The recent call by the government to practice 'social distancing' during the current coronavirus pandemic paves the way for digital health advice to be utilized through Healthdirct Australia.
For more information on Healthdirect Video Call, click on the following link: https://about.healthdirect.gov.au/video-call
Brilliant and cheerful
Shelley
Brilliant and cheerful, helpful assistance! Took all the pain and drudgery out of optimising my health insurance. I'm really satisfied with the outcome. Effective insurance for the extras I use AND reduced premiums. Thanks Mark!
Great outcome
Customer
Great outcome. Saved $1000 per year with very little work on my part.
Dan the man
Steve Folkes
Daniel was the man that contacted me , he was very polite and knowledgable,we had a good repoire. He made my transition to a more affordable fund effortless as he done all the work and cut through all the whys and wherefores that make it understandable. I'm happy with this service.
WHO announces new manual to aid countries balance the overwhelming COVID-19 threat to health system and how to set up new health facilities.