Invisalign & Health Insurance: What You Need To Know
Miranda H
April 16,2019  . 5 minute read
You're probably reading this because you're thinking about getting Invisalign but are unsure about how it all works. That's why Health Deal has compiled this article to give you all the information you need to make an informed decision.
We'll explain how Invisalign works, what sort of cost you can be looking at for Invisalign treatment, as well as important information around how it all works with private health insurance and what you can expect to claim back.
What is Invisalign?
Firstly, Invisalign is not actually a dental procedure but is, in fact, a company. Invisalign has become synonymous with clear aligners because they are by far the biggest player in the clear aligner industry (like saying Google instead of saying search engine or Hoover instead of vacuum cleaner).
Invisalign is a convenient alternative to traditional braces. They are clear aligners that fit over your teeth, which over time will straighten your teeth, leaving you with that smile you always wanted. They are brilliant for people who want to have their teeth re-aligned but don't want the metal train track look from braces. Unlike traditional braces, you can also take them off whenever you want!
How does Invisalign work?
The Invisalign process all starts off in the dentist chair. Your dental practitioner will take a physical impression or a digital scan of your teeth. This scan will be used to help create a digital 3D impression of your mouth, which will be used to create an individual treatment plan for you. Once you're happy with the plan, your 3D impressions will be sent across to Invisalign to begin the process of making your aligners!
The number of aligners you need will be dependant on the length of your treatment plan. The length of your treatment plan will vary on the amount of work you need doing. Invisalign themselves say that the average length is around 12 months – 18 months for an adult, but again it really is dependant on your individual work, so don't be alarmed if your treatment plan is up to 2 years.
Once you have your aligners, you'll need to wear them for around 22 hours a day to receive maximum benefit. You should take them out only to eat, drink & brush your teeth. You will also need to replace your aligners every 2 weeks. When you leave your orthodontists, you'll be given a series of aligners to wear, it is the gradual replacement of these aligners that slowly alter the arrangement of your teeth. It is recommended that you visit your orthodontist every 6 -8 weeks, to make sure your Invisalign treatment is working correctly.
Invisalign Cost
The cost of Invisalign treatment will be dependant on a few different factors such as:
   How long your treatment plan lasts?
   How many aligners do you need?
   Do you need to have mid-treatment adjustments?
Australian Dentists Clinic estimate the average cost of Invisalign to be anywhere from $3,500 – $7,000. Some dental practices even put the estimates up as high as between $4,500 – $9,000. What is certain though, is that Invisalign is not cheap by any stretch. This is why most people have private health insurance to help them pay for a portion.
Invisalign & Private Health Insurance
You can claim a benefit on Invisalign through your private health insurance. Invisalign is orthodontic work, and as such, any claims you make for Invisalign will come off your orthodontic limit.
If don't currently have coverage for orthodontics on your current extras plan, or you don't have an extras policy at all, then you'll need to wait 12 months before you'll be eligible to make a claim for your Invisalign treatment. So, if its something you're considering getting & you currently have no cover, it might be worth investing in an extras policy.
If you do have private health insurance which covers orthodontics, you should shop around and see which health fund will give you the best rebate for your price range. If you switch over to another policy that covers orthodontics, you will not need to re-serve your wait period.
Be aware though, if you switch to a plan which increases your orthodontic limit, you will need to wait 12 months before you can claim any of the additional benefit. For example, if you currently have an orthodontic limit of $1,000 and you switch to a plan with $1,500 for orthodontic treatment, you will gain access to the $1,000 straight away, but you will wait 12 months before you can claim the extra $500.
Listed below are some health funds which will cover you for Invisalign. We've also listed the individual policy names and important fund information you'll need to be aware of if you decide to switch.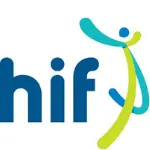 HIF Invisalign
HIF Invisalign HIF can offer fantastic limits on orthodontic & Invisalign treatment. However, they have a few fund rules which are different to the majority of other health funds, which you need to be aware of. Firstly, to quote HIF's policy booklet "Orthodontic benefits are not payable by HIF if the treatment or service has commenced prior to joining HIF". This means if you have already started orthodontic treatment, HIF will not pay out a single dollar on orthodontic treatment if you switch to them. Secondly, your orthodontic lifetime limit will depend on how long you have been with HIF when you make your first claim. HIF's orthodontic lifetime limits increase each year you stay on the plan, however, the year you claim is the year that your lifetime limit will come into effect. So for example, if you had Super Options for 3 years and you made an orthodontic claim, your orthodontic lifetime limit would be $1,700 (see table below).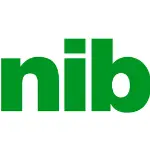 nib Invisalign
If you want to claim a benefit on Invisalign through nib, you currently have two policy options; Top Extras & the Family Extras bolt on. With Top Extras, the yearly limit starts at $800 per year, however, it does increase by $100 each year you remain on the policy until you reach $2,600. For example, if you switched to Top Extras, but you didn't claim on Invisalign for 2 years, nib would actually pay $1,000 yearly instead of $800 yearly. This policy can be good if you have young children who won't be claiming on orthodontic treatment for a number of years. Family Extras is a bolt-on package with nib. Family Extras cannot be purchased as a stand-alone product. This means you must at least also purchase either Core Extras or Core Extras plus, alongside Family Extras.
Still need more info?
If you still need more information regarding Invisalign and private health insurance, speak to a Health Deal health cover consultant & they'll be able to run you through all your different options and assess which health insurance policy is right for you.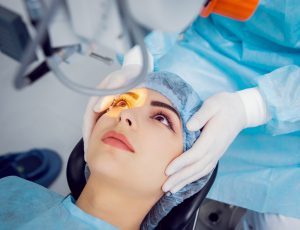 Laser eye surgery, a revolutionary frontier in ophthalmology, has transformed the lives of millions across Australia. This sophisticated technology corrects a variety of refractive errors—myopia,
Read More »