Student Health Insurance:
A Complete Guide
Going to university can be one of the most exciting experiences of your life. It is an opportunity to grow as a person, expand your world view and to make new friends & experiences that will last a lifetime.
With all the new changes that are going on in your life, health insurance is probably not one of your top priorities right now. But it is important to at least have some understanding of how it all works and more importantly, if you actually need it.
That's why Health Deal has created this complete guide, which will cover all the basics for you in one easy to digest place.
For questions surrounding Overseas Student Health Insurance, we recommend you check out a great article by Canstar called "What Is OSHC (Overseas Student Health Cover)"
What is Health Insurance?
You've probably heard of some of the big health funds already like Medibank, Bupa and HCF, but what do they actually do? Well, health funds essentially offer two products, hospital cover and extras cover, which help cover the cost of various health services.
Thankfully, health insurance is heavily regulated in favour of consumers, and as such, health funds can not price-discriminate against you on a whole range of things like age, sexual orientation, race, religion and gender. They even can't discriminate against you for pre-existing conditions or lifestyle choices! 
So, it doesn't matter if you've got a heap of pre-existing ailments, you smoke 20 cigarettes a day, enjoy extreme sports on the weekend or live a healthy plant-based lifestyle, you will end up paying the same base price as everyone else for the same policy!
Hospital Cover Explained
Hospital cover can cover you for hospital procedures at a private hospital, with a doctor of your choice. Even better than choosing your own doctor and hospital, is the fact that 
you will not be subject to the public hospital waiting lists
 when you require surgery.
Health funds will generally only cover you for procedures which are "medically necessary" and have a "Medicare Item Number" (a procedure that Medicare also covers). So basically, you can't get stuff done which Medicare doesn't cover.
If you are brand new to health insurance you will have to serve a "waiting period" before you can claim for a procedure. Waiting periods are designed so that you can't simply join a health fund, claim, and then leave. If everyone did this, health insurers would be out of business. 
The waiting periods for hospital cover are as follows:
2 Months for a new condition;




12 Months for a pre-existing condition;

2 Months for palliative care, rehabilitation and in-hospital psychiatry; and

12 Months for pregnancy.
Once you have served the waiting periods on a procedure though, you won't ever have to re-serve it again if you maintain cover.
Now if you're unfortunate enough to ever need surgery, you need to make sure that you ask your doctor if s/he will participate in your health fund's "gap cover". If they say they will not, you could be looking at having some pretty nasty out-of-pocket expenses, which is not what you need whilst living on a student budget.
Gap Cover Tip! 
If your doctor says s/he will not participate in your health fund's gap cover, then ask them if there are any health funds which they will participate with. You can switch your coverage to a new health fund straight away, and get the surgery done with your new health fund because when you switch, you do not re-serve any waiting periods, even for pre-existing conditions!
Just bear in mind, it can sometimes take around 10 working days for the heath funds to swap your transfer certificate across and be able to honour your claim. The other option you have, (if you're not fussy about having a particular doctor), is to speak to your health fund before your procedure to find a doctor who will participate in their gap cover scheme. Of course, it depends on the situation and your preferences as a patient.
What is Extras Cover?
The other type of insurance health funds offer is what is known as "extras cover". Extras cover will cover you for a whole range of ancillary health services, which you've probably used at some point in your life already. You can claim benefits on a whole range of things, such as:
Dental visits
Physiotherapy
Chiropractors
Glasses
Remedial Massage
Podiatry
Psychology Visits
Speech Therapy
Occupational Therapy
Gym memberships
Weight Loss Plans
Yoga
Pilates
Hearing Aids
Medical Appliances
Non-PBS scripts
Ambulance Cover
And more!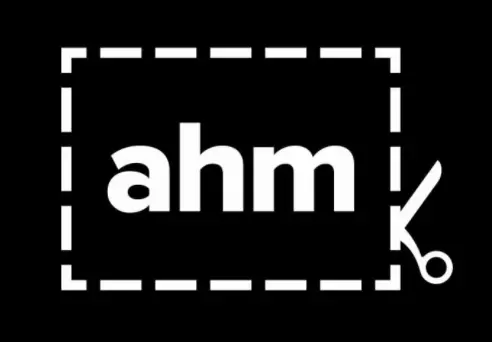 You can buy an extras policy on its own at a fraction of the cost of a hospital plan. Extras can be great for paying for expensive visits to the dentist and various other health services. But more importantly, if you've selected the right one for your needs, you can even claim more money back in benefits than what you've actually paid in premiums! 
For Example
Let's say you're a student earning (well) below $90,000 and living in Melbourne. You can buy an extras policy from AHM called Black 60 for approximately $351.30 for the year (as of April 2018 with the rebate applied). 
But you'd be able to claim 2 check-ups, cleans & fluoride treatments at Pacific Smiles in Melbourne worth about $380 in claims (2 x $190). On top of that though, you can claim $200 on a new pair of glasses, and 60% of the cost of a physio, chiro, osteo and even remedial massage. As you can see, you'll be well ahead for the year and save yourself a couple hundred dollars by having this plan. It also gives you the added benefit of covering you for emergency ambulance transport!
Ambulance Transport
We really hope you'll never need an ambulance during your time at university. But unfortunately, accidents can happen, and depending on where you go to university, you'll need to be aware of each state's emergency ambulance system.  
Each state has their own set of laws and rules regarding ambulance coverage. Some states have free ambulance coverage (Queensland / Tasmania), but others could leave you hundreds, if not thousands of dollars out of pocket if you don't have coverage.  A comprehensive guide to ambulance rules can be found on the Private Health Insurance Ombudsman's website, here.
Mental Health
Thankfully addressing mental health issues is not as taboo as it unfortunately once was. However, an alarming number of students still suffer from mental health issues in silence. In fact, Headspace (the National Youth Mental Health Foundation) has stated that "one of the largest national student surveys into the mental health of Australian students has revealed that close to 70 per cent of respondents rated their mental health as poor or fair. While two-thirds reported high or very high psychological distress over the past 12 months." (full article here).
If you're struggling with anxiety, depression or any other mental health issue, and you're unsure where to look for help, Beyond Blue and Headspace are both excellent places to start if you don't feel comfortable speaking to your doctor just yet.
Heath insurance can play its role in combating mental health issues by covering you for services such as psychology visits and in-hospital psychiatry if you ever need it.
Sexual Health
At present you cannot claim for condoms or the pill on private health insurance. Fortunately though, if the budget is tight, and you still want to practise safe sex, you can often receive free condoms from various sexual health clinics across the country.
Can you stay on your parents' plan?
Do your parents have health insurance already? The good news is, you can stay on your parents' plan up to the age of 25. Even better, if you're still in university up until the age of 25, it won't cost them any more money in premiums to keep you on.
When you've graduated and no longer in full time education past the age of 21, you can still stay on your parents' policy until the age of 25, but your parents' premium will jump up by around 25% in what is known as "Adult Dependant" cover (so be extra nice to them!)
So, do I need health insurance?
If you currently don't have health insurance and you're unsure whether you need it or not, our advice is that it really depends. Health Deal is a health insurance comparator, so it's in our interest that you buy a policy, but for students who are generally fit & healthy, it really comes down to personal preference.
If money is tight and you can't afford a hospital policy, and if you're happy being in the public system, then maybe a hospital policy isn't right for you at this moment. On the other hand, if you've got a few health ailments, or you generally live a more accident prone / riskier life, then it might be something to consider to give you peace of mind. It should definitely be something that you talk about with either your parents and/or a family friend to make sure it's right for you.
With that being said though…if you currently don't have any health insurance, we do strongly suggest you weigh up the benefits of purchasing an extras only plan. Remember, extras policies are a fraction of the cost of hospital policies and will almost always cover you for emergency ambulance as well as dental and other services.
If you do decide to purchase an extras plan, don't go buying the most expensive plan with the nicest sounding benefits. Instead, buy the plan you're most confident you'll claim the most return-on-investment from. Remember you're paying $X amount for a plan, you want to make sure you claim that back and more in benefits, otherwise it would have been better to have just saved your money!
Where to shop for health insurance?
There are dozens of different health funds to choose from, all offering hundreds, if not thousands of different policy combinations. If you want to speak to a consultant, Health Deal represents a panel of different health funds, and we can guide you to a policy that's the right fit for you at this time in your life. Simply enter your requirements here, and we'll give you a quick call back and see how we can help.