Breast Cancer: a quick guide to self-screening and mammograms
It has been estimated that there will be over 19,300 new cases of female breast cancer and 164 male instances in Australia this year. That's about 53 Australian women a day. New data from the National Breast Cancer Foundation reveal that 2018's figures of 1 in 8 women at risk of breast cancer have now risen to 1 in 7 women.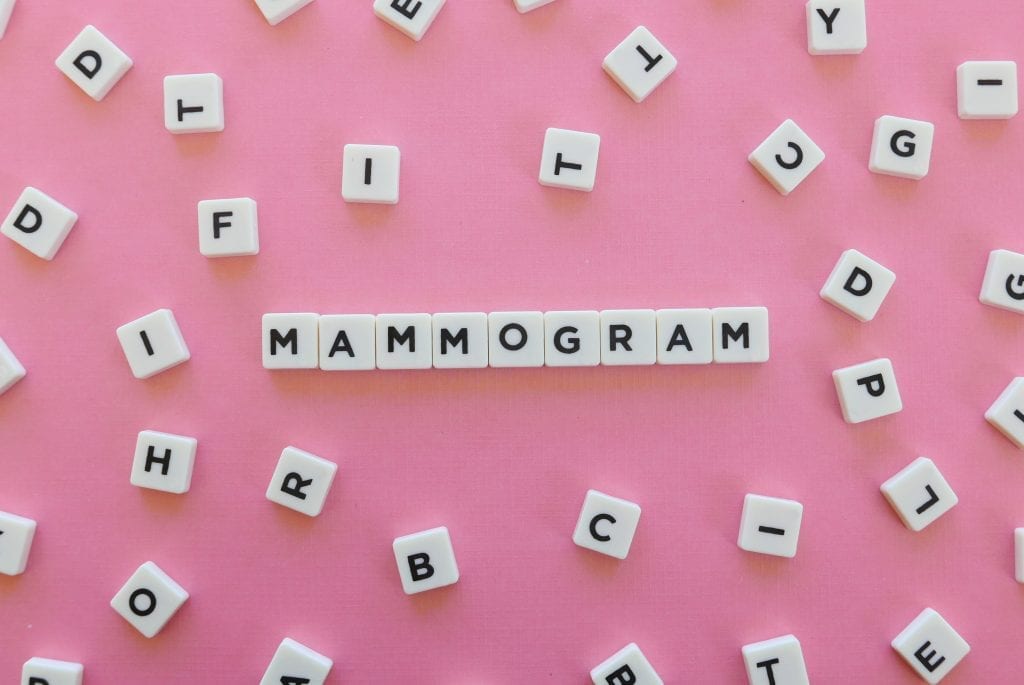 If the cancer is limited to the breast, there is a 90% chance of surviving treatment, but there are still too many people diagnosed at a very late stage. One of the ways to avoid the mortality risks of breast cancer is early detection. Here's a quick guide to how you can regularly screen your breasts for lumps and anomalies:
Breast self-examination (WOMEN)
To perform a breast self-screening, place a pillow behind your left shoulder and position your left arm behind your head. Using your right hand, gently feel around the entire area of your breast and armpit in a circular motion. Do this at least 3 times with varying degrees of firmness. Also, squeeze the nipple to be sure that it is clear of discharge. Repeat this with the right arm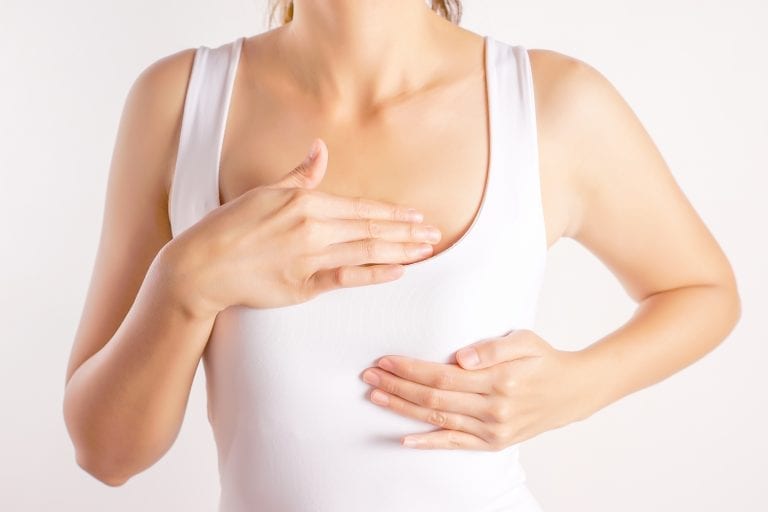 Breast self-examination (MEN)
Physicians advise that the best time for men to perform a breast self-screening is when they're taking a warm shower or bath or directly after. This is because the skin is relaxed and more pliable for your exam. Stand in front of the mirror and with your hand on your hip, tighten your chest muscles and inspect your breasts. What you're looking for is any mass under the nipple, redness, puckering, inverted itchiness or discharge from the nipple and lumps. Lift your left arm and feel around the entire area of your armpit and breast in a circular motion. Repeat with the right arm.
Who pays for your mammogram?
Australian women over 40 are eligible under the Australia BreastScreen program to get a free mammogram every two years. Women who require a mammogram through a referral may have to pay a fee. While Medicare offers a rebate on this service, some private diagnostic imaging centres may charge more than the Medicare Benefits Schedule (MBS) and the difference will come out of your pocket. If your health fund has a gap scheme, that will help to reduce the 'gap in cost' or eliminate it altogether. Always ask your doctor if they are willing to participate in your health fund's gap scheme first, as it is entirely the choice of the physician to either take part in a gap cover plan or elect not to.
Don't have private health cover? Unsure of your health fund's gap scheme? Call Health Deal today to have an agent find you the best policy and scheme.
Preparing for a mammogram
If you've booked yourself a mammogram, here a few tips to help you understand what to expect:
Because you will need to remove your top/t-shirt for the procedure, it would be advisable not to wear a one-piece outfit like a dress or playsuit
Radiologists and mammographers advise not to apply talcum powder, creams or deodorant before your screening as this can interfere with the clearness of the scan.
Your mammogram will be conducted in a private room
Every woman is different, but expect some discomfort from the pressure of the X-ray plates
Breast implants will not affect your mammogram. You just need to make this known during your X-ray booking
Mammograms take about 15-20 minutes in total
If you have had previous mammograms it would be advisable to take your X-ray results along with you to your screening
During the actual mammogram, one breast is pressed between two X-ray plates. This will expand the tissues of the breast and provide a clear sample for pictures to be taken. After both breasts have been X-rayed you will receive two X-ray pictures in the mail and/or sent to your doctor with your approval.  
Current guidelines state that 45-50 year-olds should begin having an annual mammogram and 20-30 year-olds should have a breast screening every 3 years or so. However, all women should be conducting self-examinations whenever possible to be able to know your breasts thoroughly and easily detect changes.
Renee Tan made the process simple.
Tanya 17/10/2019
Renee Tan made the process simple. She very clearly explained all the options and changes and how that would and could impact our health insurance. Renee gave great service, which makes me want to recommend your services to my family and friends.
This team and in particular Daniel
Peter 20/09/2019
This team and in particular , Daniel was very helpful , took the time to explain in detail all aspects , and was very understanding and patient Highly recommend them
Single Parent Health Cover: Health Insurance Tips For Finding A Better Policy (6 Minute Read) Paying for single parent health cover is probably one of …
Invisalign & Health Insurance: What You Need To Know Miranda H April 16,2019  . 5 minute read You're probably reading this because you're thinking about …