What is the best private health insurance in Australia?
(5 Minute Read)
Looking for the best private health insurance in Australia? You're not alone! Every month thousands of people search the internet looking for the best private health insurance in Australia. Picking a policy can be difficult, especially when there are 45 different health funds to choose from.  Lucky for you dear reader, Health Deal has the answer, and that answer is…..it depends.
Unfortunately, it's not quite as simple as saying nib or hif have the best private health insurance in Australia. The truth is, it depends on a whole range of factors. If you've got 5 minutes spare, we'll go through some of the things you need to consider when choosing a health insurance policy.
Hospital Cover
If you're looking for the best hospital cover in Australia, you might end up searching all year. The best thing you can do, is look at it through the prism of "what is the best hospital cover for the next 3 years?". This is because when selecting a hospital plan, there are essentially 4 things you need to consider when picking a plan:
What procedures do I need coverage for in the next three years?
What is my health funds gap cover rating?
Is the hospital I usually go to a participating private hospital?
What is the price of the health insurance policy?
What procedures do I need coverage for?
Since April 2019, there are now 7 tiers of hospital coverage:
Basic Hospital
Basic Plus Hospital
Bronze Hospital
Bronze Plus Hospital
Silver Hospital
Silver Plus Hospital and
Gold Hospital
Depending on where you are in your life, you may not need Gold hospital. For example, a couple in their 60s may not require Gold Hospital to cover things like pregnancy & weight loss surgery, but they may need a Silver Plus Hospital cover to get coverage for joint replacements and cataracts.
A single person earning above the Medicare Levy Surcharge Threshold may not even be concerned about having any sort of comprehensive hospital cover at all, and instead would just need a health insurance policy for tax purposes.
We recommend you look at your hospital policy in 3-year blocks. This is because to add a surgery onto your policy you will have to serve a wait period of either 2 months, if it is a new condition or 12 months if it is pre-existing. If you don't see yourself needing some of the higher ticket items like pregnancy, IVF treatment, joint replacements or cataract eye surgery over the next 3 years, then it may be best to remove it from your plan and add it back at a later date. Remember, when switching hospital policies, you will never re-serve any waiting periods for anything you're already covered for; you'll only serve a waiting period on the new stuff you're adding to the policy.
What is my health fund's gap cover rating?
The great thing about the private health insurance ombudsman is that they list all the previous year's statistics for every health fund. This includes how well the health fund performed at covering customers' gaps when going into hospital. Health fund performance varies from state to state and these ratings change every year.
This means that even if a health fund has a high rating in New South Wales or Victoria, it doesn't necessarily mean they will have a high rating in Northern Territory or Western Australia or vice versa.
The final thing you need to be aware of when using a health fund's gap cover rating to choose a new health fund is that it can only be used as a rough barometer of your chances of having no gap. Your surgeon is under no legal obligation to participate in a health fund's gap cover scheme, meaning that every surgery he or she does will be looked at on a case by case basis.
Is the hospital  I usually go to a participating private hospital?
Let's say you've found a health insurance policy which covers you for all the things you want to be covered for, and that the health fund performs well at covering gaps in your state. Sound good so far? Well, the next thing you need to make sure is that your chosen health fund actually has agreement hospitals in your area. For example, if your local hospital is a Cabrini or Epworth, then you need to be with a health fund which has an agreement with your hospital of choice.
If you go to a private hospital which your health fund does not have an agreement with, then you can be looking at significant out of pocket expenses, which defeats the purpose of paying for health insurance in the first place. If you're comparing with a Health Deal consultant, they will be able to tell you all the local agreement hospitals within your area.
What is the price of the health insurance policy?
As anyone who has paid for health insurance knows, the price of private health insurance has risen significantly over the past 10 years. Some health funds have risen by over 50%, whilst the industry average is 42%. With this in mind, the difference between two health funds covering customers for the same things can be very different. For example, a couple in their 50s living in Victoria, earning below $180,000 per year and paying by direct debit each month would pay $337.88 per month for Bupa's Top Hospital No Pregnancy – Silver Plus $500 excess, whereas the same couple would pay $315.80 on nib's Silver Advantage Plus $500 excess. This would result in a saving of $21.88 per month or $262.60 per year!* If you're looking for "the best private health insurance in Australia", then you absolutely need to take price into consideration. If you're going into hospital on a regular basis, then it will probably be one of the least important factors in your decision. However, if you're like most people who don't actually go into hospital all that often, then you don't want to be paying hundreds of dollars more a year for a policy you don't often use.
Extras Cover 
If you're looking for the best extras cover in Australia, then many of the same rules from above apply. There are hundreds and hundreds of different extras plans on the market, all offering different yearly limits and rebates. Picking the right one can seem overwhelming at first, but just by following this simple rule, you can rest easy knowing you've made a good choice.
The Golden Rule
When selecting extras cover, you always want to follow this golden rule. That is, you want to claim more money back in rebates each year, than it costs you in monthly premiums.
For example, HCF Mid Extras, for a 35-year-old, living in Western Australia earning below $90,000 costs $256.29 per year. On this plan you can receive a dental check-up with no gap, and pick up a pair of $200 glasses at Specsavers with no-gap too. The combined claim just on these two items alone would be somewhere in the region of $350, meaning you're already up $93.71 for the year.
It's all well and good having an extras policy which covers 80% of the physio bill, but if you're not claiming back more each year than you're paying in premiums, then when all's said and done your bank balance would have been better off with you choosing a policy which paid out less, but also cost significantly less too.
Picking your extras coverage
When choosing a extras policy, you need to weigh up what you need coverage for. At Health Deal, we recommend customers never take risks with their hospital policy, and suggest if you're on the fence about whether to cover a surgery or not, then to play it safe at get it covered. The same can not be said for extras though. With extras, we recommend focusing on the services that you claim on regularly, and not be too worried about the services you don't ever use.
Let's say for example you never claim on chiro or remedial massage, but you just like the thought of it being on the plan. You could end up paying way more in premiums over the lifetime of your policy than you would ever claim back in rebates.
The other thing to consider for these "nice to have" extras, is that many of them only have 2 month waiting periods. For example, services like chiro, remedial massage, podiatry and acupuncture only have two month wait periods attached. Meaning that if you took them off your plan, and changed your mind in the future, you wouldn't have to wait that long before you could start claiming on them again.
However, with that being said, make sure you don't take services like major dental, orthodontics, hearing aids or medical appliances off your plan without being certain. The reason being that these services have much longer waiting periods to add back on (12 months for major dental and 36 months for hearing aids) if you change your mind.
How to pick a private health insurance policy
The great thing about using a health insurance comparator like Health Deal, is that we will take all this information into consideration. We will conduct a thorough "needs analysis", where our consultants will really delve deep into what you need coverage for and what you don't. We'll take into consideration things like:
How can we improve your benefits?
How can we lower your price?
Which hospital have agreements in your area?
Are you better off switching to a new dentist?
Which health funds pay more on the services you use?
Is it better for you to cut some extras off or leave them on?
Are you better off switching, or remaining on your current policy?
Finally, we understand that if you're looking for the very best private health insurance in Australia, then realistically we might not be able to find it for you as we don't represent every health fund in the country. However, if you're looking for an honest assessment of your current health insurance policy with a view to saving money off your monthly premium and improving your extras benefits, then we're the comparator for you. We're exceptionally proud of our 9.7/10 rating on Trust Pilot*, so you can trust that you're in safe hands with us.
(*These prices are correct as of August 2019 – Hospital psychiatric services is fully covered on the Bupa plan, whereas it is restricted on the nib plan)
(*Trust Pilot rating correct as of August 2019) 
Articles
Single Parent Health Cover: Health Insurance Tips For Finding A Better Policy (6 Minute Read) Paying for single parent health cover is probably one of …
Articles
Invisalign & Health Insurance: What You Need To Know Miranda H April 16,2019  . 5 minute read You're probably reading this because you're thinking about …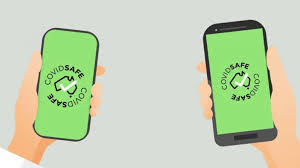 Articles
In this article, we look at how the COVIDSafe app works, how to download it, who has access to your information, and what issues you might run into.